¡Perseguidos, pero no olvidados!
¡Perseguidos, pero no olvidados!
La persecución de los cristianos es un fenómeno complejo que tiene muchas facetas. Es un hecho que la religión más perseguida en el mundo de hoy es el cristianismo, aunque muchas personas no lo sepan.
La persecución a una religión puede tomar muchas formas. Puede ser como los ataques brutales directos llevados a cabo por Daesh (ISIS) en Irak y Siria contra cristianos y yazidíes, o podría adoptar formas más sutiles como discriminación, amenazas, extorsión, secuestro y conversión forzada; negación de derechos o reducción de libertad.
"No hay palabras que puedan describir la tristeza y el dolor que sentimos en estos días … La mayoría de los que murieron eran nuestros asistentes habituales a las misas del domingo a las 8 a.m.", así habla el Padre Romeo Saniel, administrador apostólico de Jolo en Filipinas, después del ataque con bombas a la Catedral de Nuestra Señora del Monte Carmelo.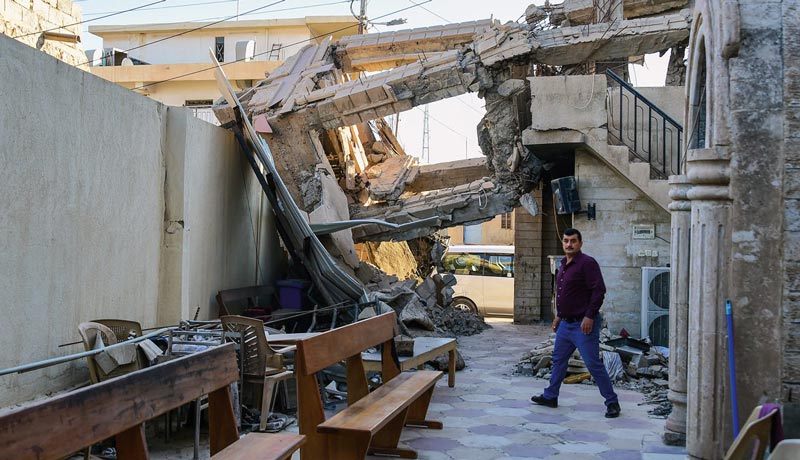 "La razón reconoce en la libertad religiosa un derecho fundamental del hombre que refleja su más alta dignidad". Papa Francisco ' 20/06/14 – Congreso Inter. De la Libertad Religiosa
El informe, PERSEGUIDOS Y OLVIDADOS, examina el desarrollo de los 20 países más afectados por esta vulneración de derechos humanos desde julio de 2017 hasta hoy y demuestra que los cristianos son el grupo religioso que más es perseguido y el eje del fundamentalismo islámico se ha trasladado de África y Asia meridional y oriental.
Esta fundación pontificia denunció que hay casi 300 millones de cristianos que viven en países donde hay persecución. En el periodo estudiado, la situación no ha mejorado y a la lista de cristianos que sufren se han unido los países de Camerún, Burkina Faso y Sri Lanka.
Estos dos últimos países representan, según Alessandro Monteduro, director de ACN Italia, los ejemplos más dramáticos de este escenario cambiante de la persecución anticristiana que encuentra nuevas formas y nuevos territorios por la ineficacia de las estrategias que hasta ahora se han puesto en marcha.
Durante muchos años, ACN Ayuda a la Iglesia Necesitada, con ramas en muchos países, ha estado trabajando para hacer que se escuche la voz de estos cristianos perseguidos y olvidados. Campañas de oración y apoyo a los proyectos pastorales y emergencial de la iglesia son actividades constantes que, gracias a nuestros benefactores, ACN ha logrado apoyar en muchos países.
La persecución religiosa es una cruel realidad nuestros días y apoyar a estos "mártires de nuestros tiempos" es un deber de cada cristiano. Son perseguidos, pero no son olvidados.
Unámonos a nuestros hermanos que sufren persecución por amor a Cristo y pidamos a la Santísima Virgen que no sean olvidados.
¡Ayuda a llevar esperanza para los cristianos perseguidos!
"Les invito a todos, junto a ACN, a hacer en cada lugar de todo el mundo una obra de misericordia."
ACN International
Aid to the Church in Need gGmbH
Bischof Kindermann Straße 23, Königstein in Taunus, 61462 HE Germany
Ph.: +49-6174-291-0
Como fundación pontificia, Aid to the Church in Need tiene el mandato de actuar en beneficio de la Iglesia.
Copyright: ACN Aid to the Church in Need International
ACN – Aid to the Church in Need gGmbH, HRB 8446 is non-profit organization officially registered in Germany and audited internationally by KPMG.